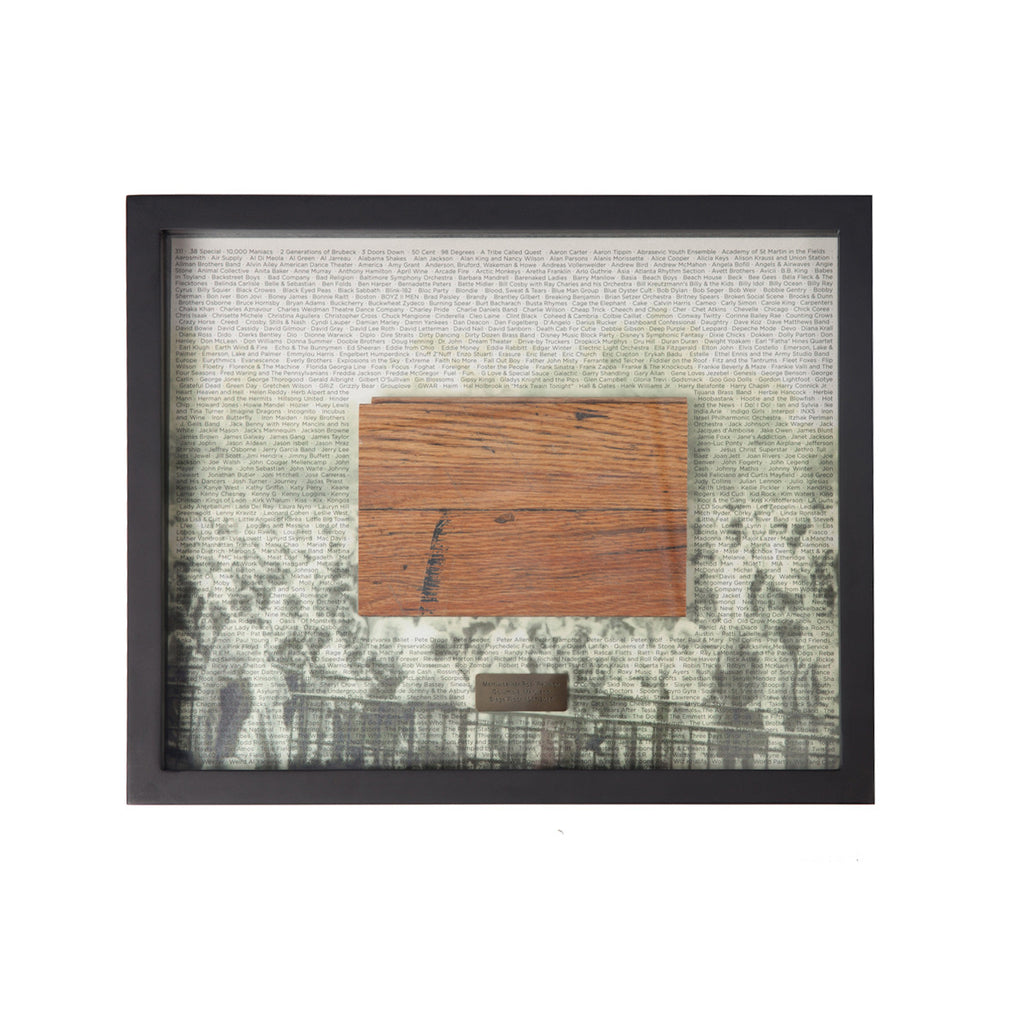 *PLEASE NOTE, FREE SHIPPING PROMOTIONS DO NOT APPLY TO THIS ITEM.
Merriweather Post Pavilion was designed by legendary award-winning architect Frank Gehry for the National Symphony Orchestra. The Grand Opening Gala was held in July of 1967, but the 1972 music focus moved from symphonies to rock. Merriweather was named among the top amphitheaters in the country by Rolling Stone, Billboard Magazine and Pollstar. The venue has hosted more than 2,000 concerts over the past 49 years and has welcomed the most talented and beloved artists of the 20th and 21st centuries on its stage. At the conclusion of the 2015 season, the amplitheater began some long awaited renovations.  This official and authentic section of the Merriweather stage is truly a piece of music history. 
Handcrafted, the authentic piece of stage (15 9/16" L x 12 9/16" W x 1 6/16" H) is mounted on top of a custom matting featuring a photo from a 1984 Grateful Dead concert. The text overlay features artists who have graced the stage over the past 49 years.
This stage collectible is a limited release and is available to purchase online or in person at Merriweather.