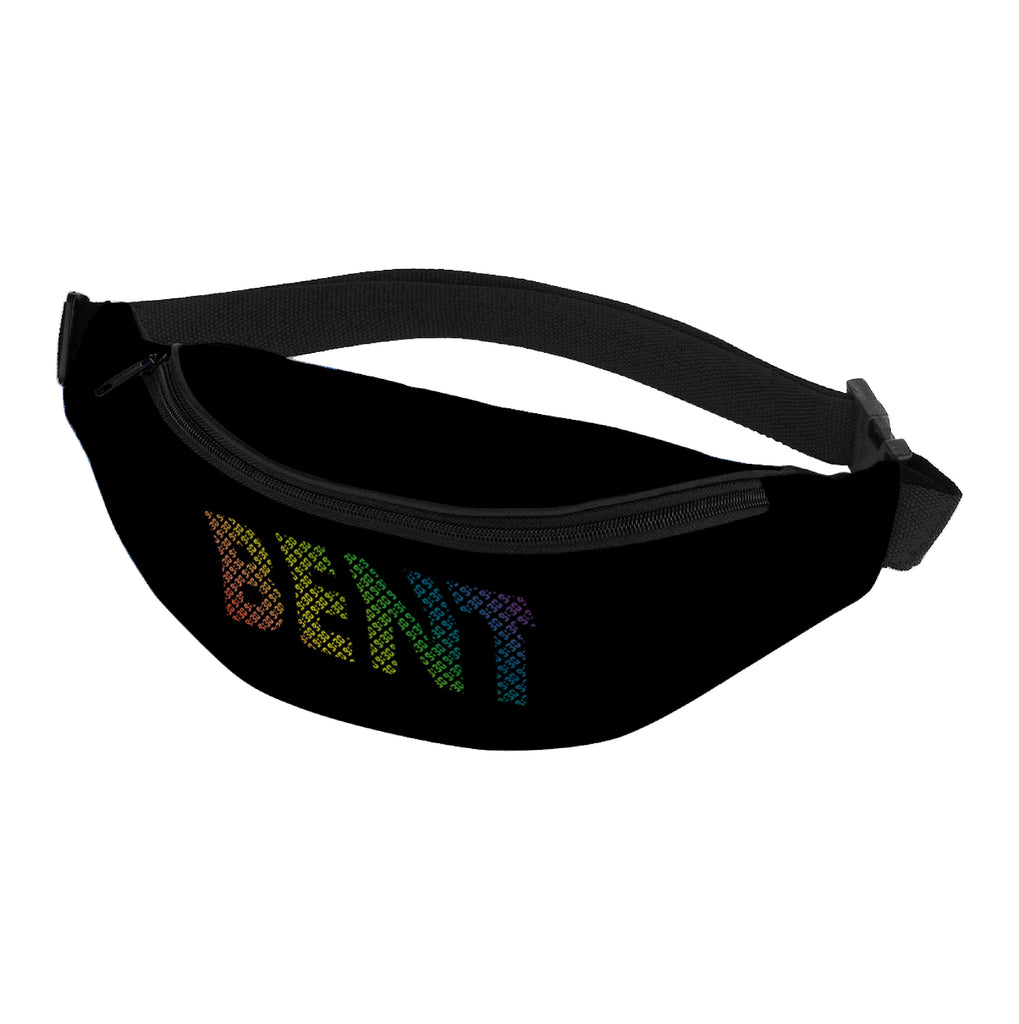 BENT exclusive merchandise!
Dance-party ready fanny pack.
*Rainbow BENT logo print on a navy background.
*300 denier polyester, poly straps and zipper closure
*12"W x 5.5"H X 3"D
$2 from from each order goes to SMYAL.*
*SMYAL (Supporting and Mentoring Youth Advocates and Leaders) supports and empowers lesbian, gay, bisexual, transgender, and questioning (LGBTQ) youth in the Washington, DC, metropolitan region. Through youth leadership, SMYAL creates opportunities for LGBTQ youth to build self-confidence, develop critical life skills, and engage their peers and community through service and advocacy. Committed to social change, SMYAL builds, sustains, and advocates for programs, policies, and services that LGBTQ youth need as they grow into adulthood.